I love seeing what people have made from my patterns. It is so rewarding to see the beautiful items worked in different colours, yarns, worn. I even love when a pattern is adapted, you've got creative and I get new ideas and inspiration.
If you share your project, made of my pattern, in social media, please tag me, otherwise I might miss it.
Thank you!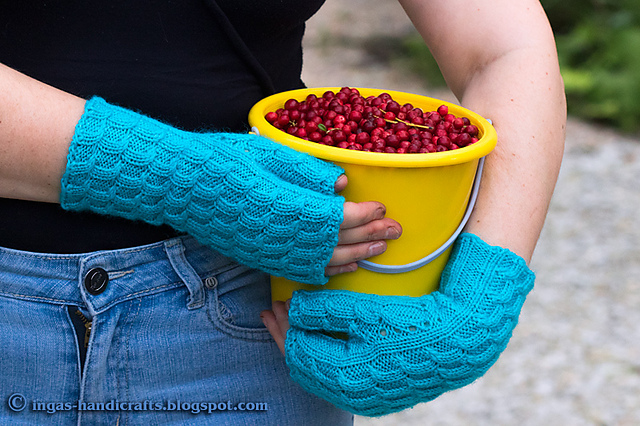 Ski Moguls Mitts made by Inga-s
Bouquet Mitts made by grankaG
Tiptoe Through the Daisies made by Tsirkusemoor
Mulle väga meeldib näha esemeid, mis on kootud minu mustrite järgi. See on suurim autasu näha värvide mängu ja teada, et muster töötab. Isegi kuduja poolt tehtud muudatused on toredad, sinu fantaasia lendab ja mina saan uusi ideid!
Kui jagad oma töid, kootud minu mustri järgi, Facebookis või Instagramis, palun tag'i mind, muidu ma kahjuks tihti ei näegi su tööd.
Aitäh kudumast!