I can finally show off my Birds on My Shoulders shawl. I enjoyed creating charts and knitting the shawl. It's a bold eye-catching pattern. Would you be brave enough to wear this type of shawl?
Below are some shawls made in mystery knit-a-long.
I love this version, made by toomkuningas. She used self-striping sock yarn. What a great result!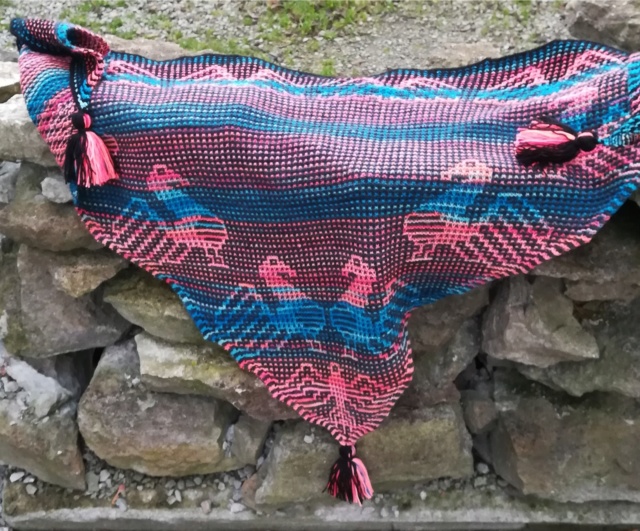 Mady by toomkuningas
Some shawls are still in progress. So inspiring to see different colours.
Made by timbu1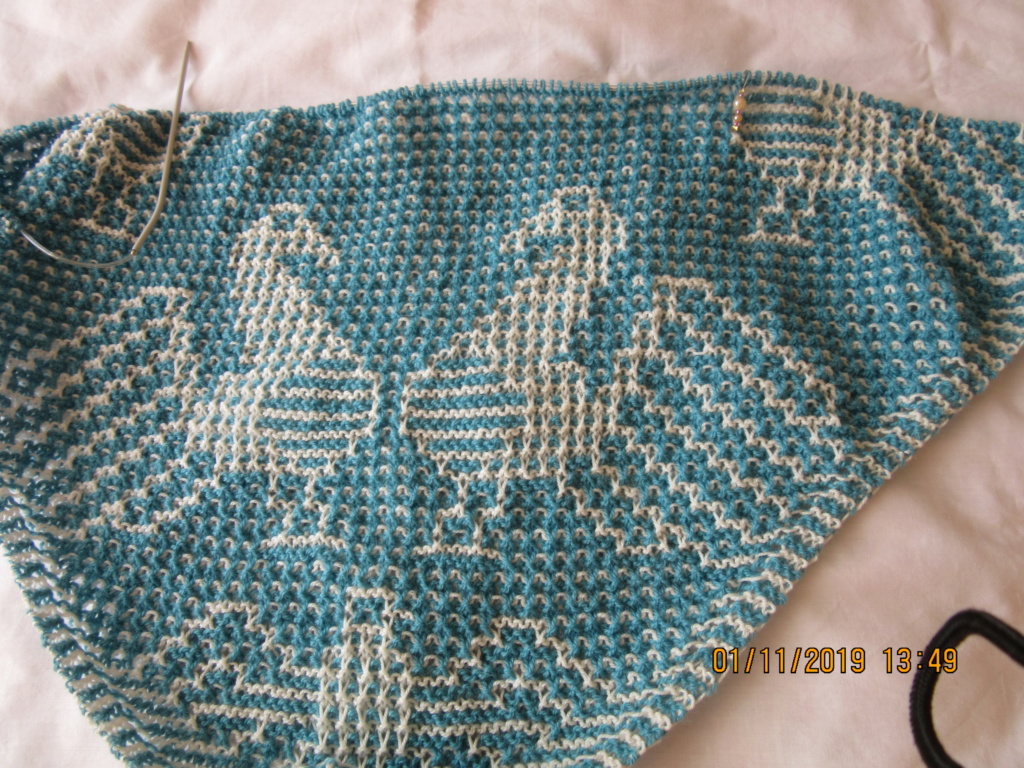 Made by mkoppel
Made by ylletv
Made by punamytsike
Many more shawls in progress, can't wait to see them all!
Pattern page on
Raverly
.